Police: This is what you look like to us. Dozens of photos of your brutality. Congratulations. Select "Slideshow" for the most fun:
http://www.flickr.com/photos/11165691@N03/sets/72157629908362944/
Why not download/screenshot all of these and the above, so they never mysteriously go away?
NYPD cop's Facebook page before he took it down. I clicked through to his friends and their pages were legit.
Cops mocking the women, one deaf, who were kettled and pepper-sprayed. The thread was quickly deleted: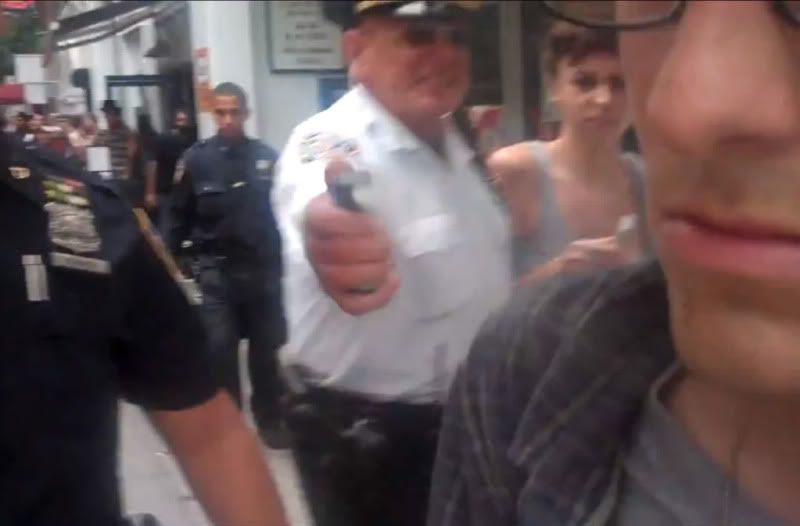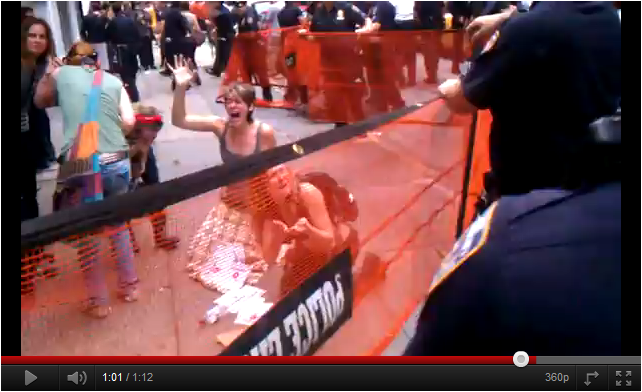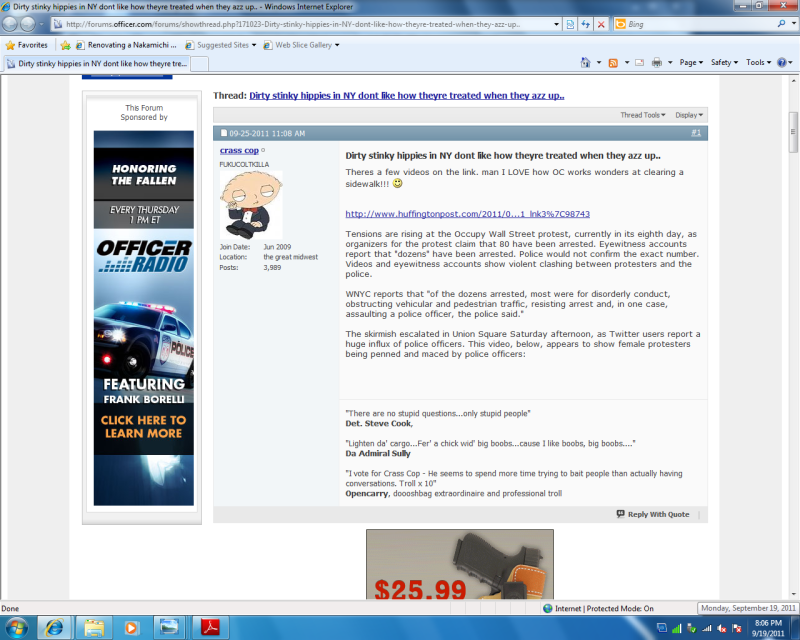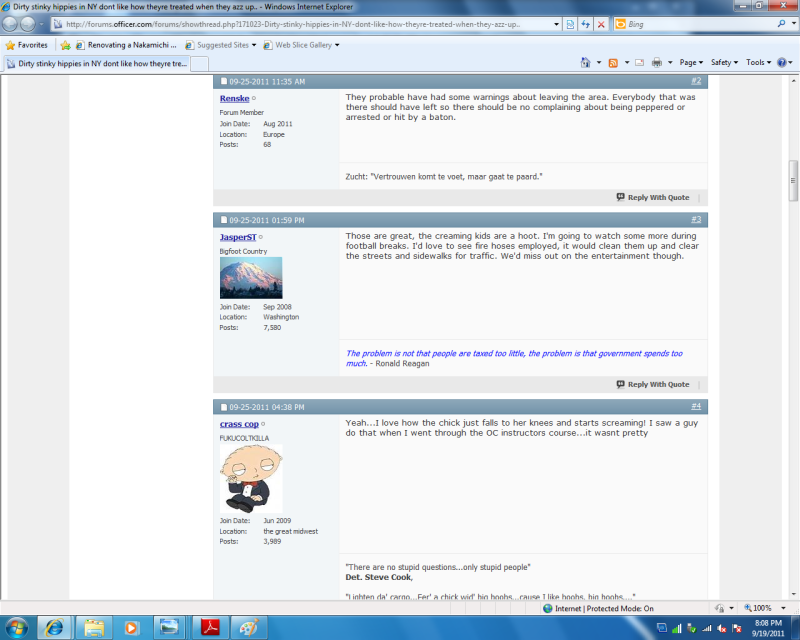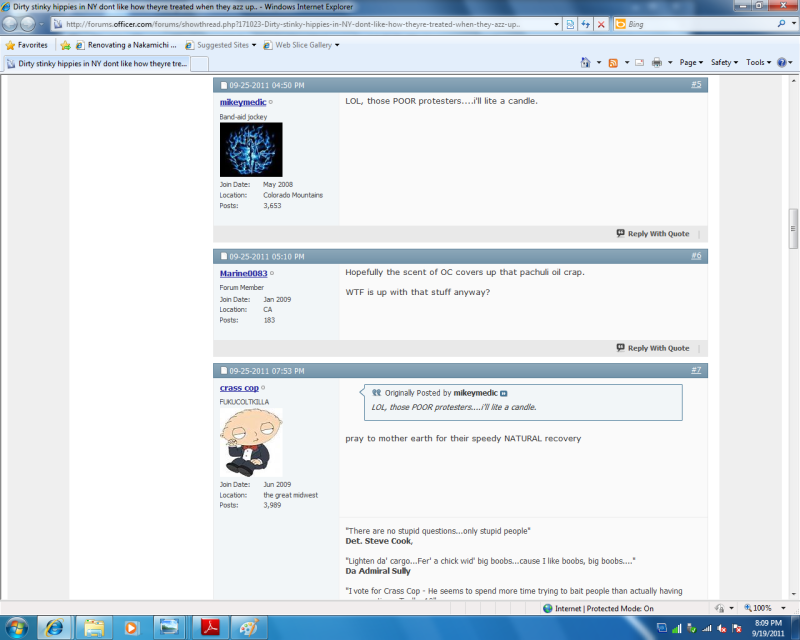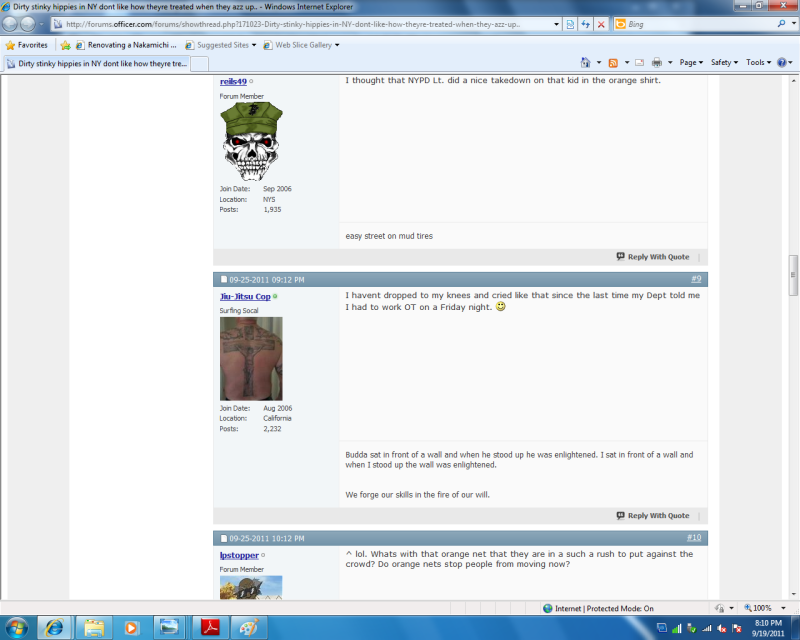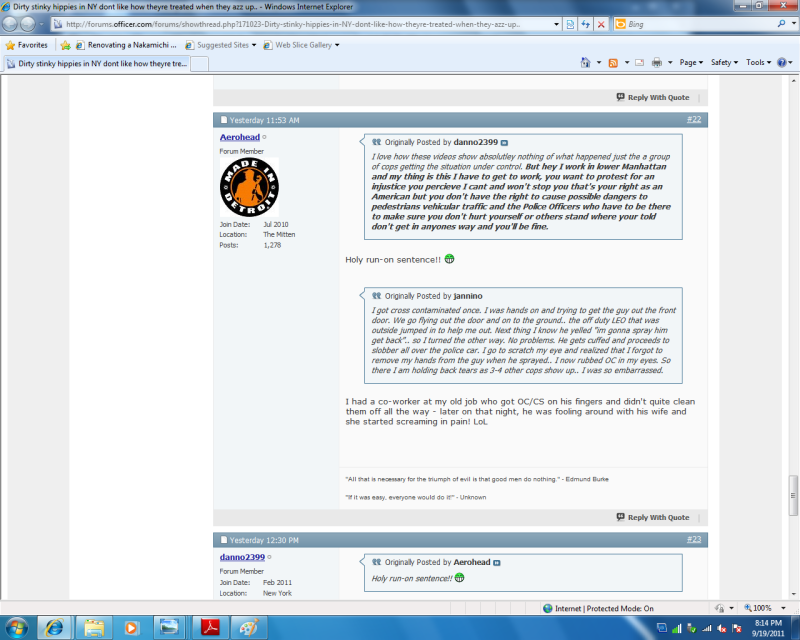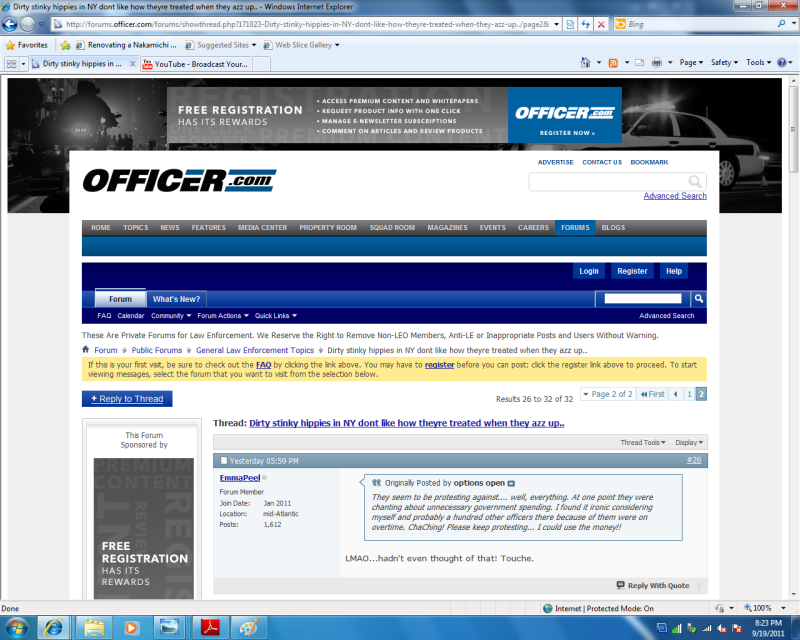 Cops upset a man is free and that a cop LIED to try to give him a felony. NLG saw!
http://www.policeone.com/Crowd-Control/articles/5677034-Occupy-protester-Week-in-Chicago-jail-was-awesome/
Cop calls Occupiers ass clowns.
I like that "not arresting them" thing. Please continue developing that. As much as you hate it.
Cop calls Occupy a bunch of stinky hippy spawn.
Hey, ever notice that cops don't beat up tea baggers with guns and racist signs, and they don't beat up the KKK and neo-nazis when they march? Things that make you go "Hmmm...."
Hmmmmmmm......